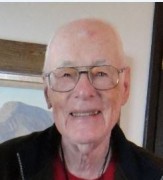 Laughter from my Perspective the other side of Prostate Cancer
Dear Trudy,
I am enclosing the material we discussed. I am an eighteen year prostate cancer survivor. In step with your blog "TrudyTriumph.com" I wrote the limericks over a period of several years post-surgery and radiation treatment. I did not observe humor in the hospital nor my urologist's office, so I made an effort to give some laughter from my perspective to my doctors and their staff. I would recite a limerick to them about their treatment, exams, and their side effects of their efforts. I figured it was better to laugh that cry.
Some of these are pretty raw and exaggerated, which is the nature of limericks. They are pretty chronological in order and recorded for copy-right protection.
Please enjoy and smile,
Jim Yount
Poetry by Jim Young
SANDRA, SHARON, AND DEBBIE TOO
WITH MARKERS RED, WHITE, AND BLUE
SO THEIR PHOTONS COULD FIND THEIR WAY THROUGH
IN A ROOM WITH A NICE COOL BREEZE
AND MY PANTS PULLED DOWN TO MY KNEES
BUT WHAT SHOULD I DO IF I SNEEZE?
DEBBIE, JANET AND THE BENCH WARMER, AND OLIVIA
THEY SAY WITH A BOIG SMILE
WE'LL ZAP YOUR C-A TO OBLIVIA
TOM I'VE ONLY ONE WEEK TO GO
ALTHOUGH TIME GOES BY PRETTY SLOW
YOU'VE LENGTHENED MY LIFETIME I KNOW
I'M FEELING MUCH BETTER THESE DAYS
THANKS TO YOUR CARING PROFESSIONAL WAYS
ALWAYS QUICK WITH A LAUGH
I THINK YOU SHOULD GIVE THEM A RAISE!
THERE WAS AN OLD MAN FROM TEMPE
WHO WAS FILLED WITH JOY AND GLEE
WHILE HE WAS TRANQUILLY DREAMING
SO NOW HE CAN ONCE AGAIN PEE
I CALLED UP MY DOCTOR TODAY
ABOUT THE RESULTS OF MY LAST P S A
OH BOY, DO I LIKE IT THAT WAY
THERE WAS A MAN FORM PAH RUMP
WHO WAS LEFT WITH A NAUGHT BUT A STUMP
WITH HIS DOCTORS PRESCRIPTION
AND NURSE KAREN'S DESCRIPTION
HE PUMPED UP HIS TRUMP FOR A HUMP
IN A DOCTORS OFFICE IN WHICH I TAKE STOCK
NURSE KAREN WORKS FOR MY UROLOGIST DOC
WHILE MY DOC HELPED ME PEE
BY SHOVING A STICK UP MY COC
WHEN I COULD NO LONGER PEE PAST MY TOES
MY DOC PUSHED A TUBE UP MY HOSE
ITS TIP CAME OUT THROUGH MY NOSE
THERE WAS AN OLD MAN FOR LAKE PLACID
WHOSE DEMEANOR WAS INCREASINGLY ACID
SINCE HIS SURGERY WENT ASCEW
BECAUSE HIS ORGAN WAS FLACID
THERE ONCE WAS A WOMAN NAMED ALICE
HOW GAVE HER HUSBAND CIALIA
SHE'D TURN BLACK AND BLUE
FROM THE BANGING SHE GOT FROM HIS PHALLUS
FOR A BIOPSY OF MY PROSTHETIC MASS
TRANQUILIZED, THE DAY QUICKLY DID PASS
ALL I REMEMBER OF THAT DAY IN DECEMBER
IS SOMEONE'S COLD HANDS ON MY ASS
LITTLE WILLIE WAS ONCE A GO-GETTER
BUT LATELY HAS BEEN LIMPER, SORER, AND WETTER
HAS MADE LITTLE WILLY MUCH BETTER
I KNOW A UROLOGIST NAMED INGER
WITH WHOM I WISH NOT TO LINGER
BUT HE'S AS GOOD AS THEY COME
WHO CAN PRACTICE WITH ONLY ONE FINGER
AND I KNOW WHERE IT GOES!
MY DOC SENT ME TO ONE OF HIS CRONIES
WHOSE TREATMENTS ALL TURNED OUT TO BE PHONIES
WHICH MANAGED TO SHRIVEL UP MY COJONIES
THERE WAS ONCE A UROLOGIST NAMED KELLY
WHO GAVE ME A SHOT IN THE BELLY
SURE ENOUGH, IT TURNED MY WEE WEE INTO JELLY
ROLF PANKE IS MY HARD WORKING DOC
HE TREATS PATIENTS ALL 'ROUND THE CLOCK
SANTA ILL FILL UP YOUR SOC