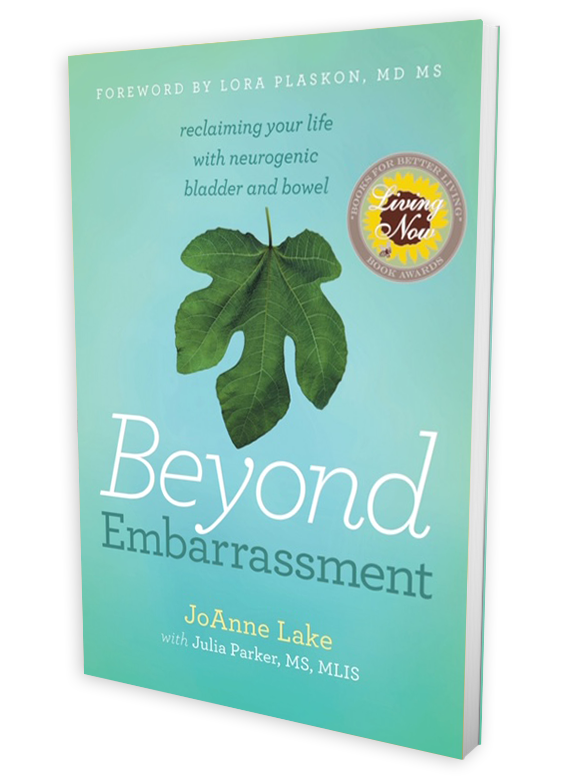 JoAnne Lake's story is engaging. It inspires, while offering suggestions for managing life's hurdles. In an honest, will-to-succeed style, this journey focuses on a neurogenic bladder and bowel condition in which a person lacks control due to a brain, spinal cord, or nerve condition. The source can be aging, a chronic health condition, trauma, or many other causes. Whether diagnosis is an underactive or overactive bladder, with varying symptoms, the difficult daily reality is shared.
JoAnne Lake's story is engaging. It inspires, while offering suggestions for managing life's hurdles. In an honest, will-to-succeed style, this journey focuses on a neurogenic bladder and bowel condition in which a person lacks control due to a brain, spinal cord, or nerve condition. The source can be aging, a chronic health condition, trauma, or many other causes. Whether diagnosis is an underactive or overactive bladder, with varying symptoms, the difficult daily reality is shared.
Valuable guide, much like a fresh prescription filled with practical advice
Educates, empathizes, and encourages women who struggle with the same health issue
Written with a girlfriend-to-girlfriend feel, sharing the path to survival and success
Sprinkled with Tips and Knowledge Nuggets that highlight points of importance
Equips the reader to live every day to the utmost
With input from expert medical research librarian, Julia Parker, MS, MLIS readers will discover current research and facts, equipping them to meet their challenges and work with medical teams. Also, valuable for healthcare professionals to share with patients.
As the medical expert, Julia Parker, I am a researcher by education and training – initially in the lab and then as a reference librarian. I have worked in non-profit and biopharmaceutical research and development sectors, as well as in clinical, academic and public settings. Currently, I contract/consult with clients who need comprehensive relevant information to drive decision making.
Trudy and I are good friends and because of my background and interest in public health and therapeutics development, she eventually took me into her confidence. Trudy asked me to collaborate with her on a project and a portion of it will entail me periodically joining her on the Neurogenic Bladder blog to research questions that are posed. I am honored to be a part of her project, as she seeks answers with tireless energy and so willingly shares them with the community.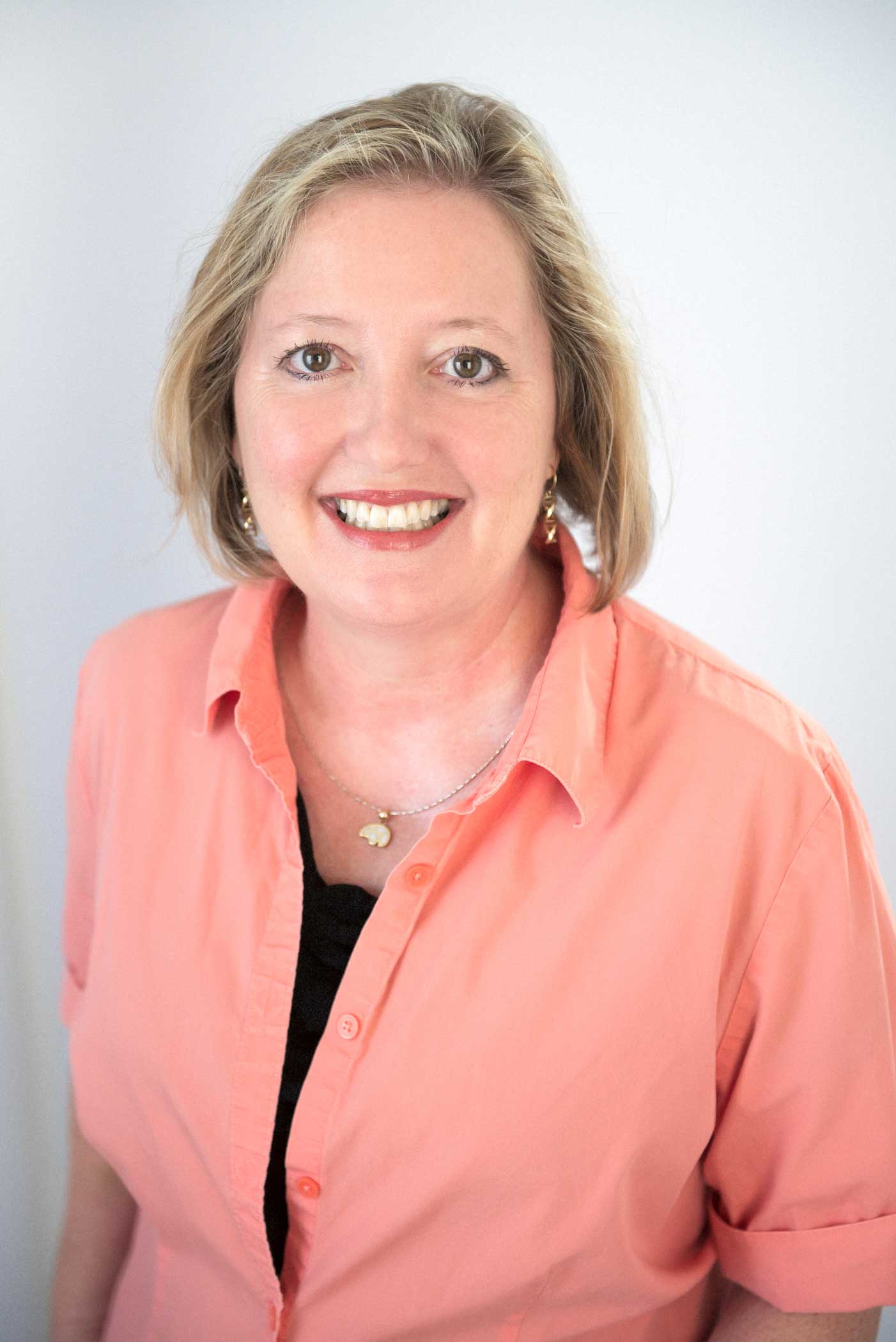 Foreward by:

Dr. Lora Plaskon a founding member of Athena Women's Health, Issaquah, Washington, and came to her avocation in the spirit of developing a unique place for women's pelvic health care. Her midwestern candor, intuition, and clinical acumen have enabled Dr. Plaskon to be an astute caregiver for women's most intimate pelvic health issues. She is dedicated to the ongoing evolution of improving women's health-care in research and advocacy at a national level through her work with the American Urogynecologic Association and American Urology Association. 
Reviewed by Mamta Madhavan for Readers' Favorite
Beyond Embarrassment: Reclaiming Your Life with Neurogenic Bladder and Bowel by JoAnne Lake and 'bio-sleuth' Julia Parker is JoAnne's honest and open story and her will to succeed in spite of having to face physical and medical challenges. JoAnne's story will encourage medical practitioners to share this with their patients and increase the patients' will to overcome the condition and lead a normal and successful life. The story is not only motivational to those with a neurogenic bowel and bladder, but for all those who are struggling with life's hurdles. The book helps in giving confidence, empathy, and support to patients who are trying to overcome a very intimate health issue.
The book covers the topic extensively right from what a neurogenic bladder is (which has symptoms and stigmas similar to incontinence), and then goes on with all the details relating to it. I would recommend this book to all medical practitioners, caregivers who are working with these patients, and spouses so that they are able to understand the psyche of the patient while handling them. The book is honest and can be a balm to all those wanting to live their life normally. Readers can feel JoAnne's despair, grief, and hopelessness through her words, and her will to live life like everyone else despite having a neurogenic bowel and bladder.
The advice on how to cope with a neurogenic bowel and bladder on a daily basis is very helpful and it's also useful in raising awareness amongst the general public and medical professionals, and equipping them to recognize symptoms. It's a book that will connect with readers and give them the strength to face life despite the adversities that mar them. A well written book that handles the topic of neurogenic bowel and bladder very nicely and gives hope to all those facing this hurdle in their personal lives. An appendices list suggests products, books, and websites, and the glossary is especially useful.
Awards for Beyond Embarrassment
Finalist, First Horizon AwardCongratulations! Your title is a First Horizon Award finalist for the current Eric Hoffer Award season. The First Horizon Award is given each year to the highest scoring books by debut authors. This is a special distinction beneath the Eric Hoffer Award umbrella. (Your book is still being considered for category, press, and grand prizes.) There is no need to send an additional book for the is award consideration.

Silver Metal, Health and Wellness Books for Better Living! Candidates for the Living Now Book Awards are books written and designed to help improve and enhance our lives through creative ideas, inspiring advice and time-saving tips. These awards are conducted in the same spirit as Earth Day, which for 40 years has celebrated taking care of Planet Earth. Great books can help us take better care of ourselves, our communities, and the world around us.

JoAnne Lake is a recipient of the prestigious Mom's Choice Gold Seal. The Mom's Choice Awards (MCA) evaluates products and services created for parents and educators and is globally recognized for establishing the benchmark of excellence in family-friendly media, products and services. Using a rigorous evaluation process, entries are scored on a number of elements including production quality, design, educational value, entertainment value, originality, appeal and cost. Around the world, parents, educators, retailers and members of the media trust the MCA Honoring Excellence seal when selecting quality products and services for families and children.

Mom's Choice Awards, 2016

"A 'very powerful and important book . . . an impressive achievement.'"

Trademarks, Publishing, and Copyright Law

"JoAnne Lake has created a truly important and entirely engaging book. Gratefully, I do not share JoAnne's diagnosis, at least at this point in my life, but was drawn into her book simply because it is SO interesting. Her wisdom, born of challenges and triumphs, runs throughout—wonderfully applicable to life's everyday demands. Long after finishing her book her guidance still pops into my mind. (Who knew?!)Thank you! Carpe diem!"

A new review from Mid-West Nook Review for Beyond Embarrassment. Critique: An absolutely "must read" for anyone having to deal with a neurogenic bladder condition, and in view of our increasingly aging general population, "Beyond Embarrassment" is a vitally important and strongly recommended addition to community Health/Medicine reference collections. Exceptionally well written and thoroughly 'reader friendly' in organization and presentation, it should be noted for personal reading lists that Beyond Embarrassment is available in assorted eBook editions ($9.99)

"Beyond Embarrassment is a book that helps friends, family, and those afflicted with a Neurogenic Bladder understand and deal with it. As our population ages, you know or will know, someone with a Neurogenic Bladder. Problems develop from hereditary genes, from accidents, from trauma, from aging, from diseases totally unassociated with bladder issues.JoAnne Lake has studied and written a face-saving book for those who have to deal with this condition. Frank, open and researched to the max with Julia Parker, it explores the ways of dealing with this malady.An excellent resource book and one that lets you know you are not alone and can avoid the embarrassment."

Award Winning Author of As All My Fathers Were and three other novels

"JoAnne Lake has written from a unique vantage point as she has both the condition and a vast knowledge of that condition.She writes a reliable guide and a fresh prescription for those who are living with the diagnosis of neurogenic bladder/bowel and for those who suspect they are. It is the best and most complete book on neurogenic bladder syndrome that I have read in my 30 years of family practice medicine.I will use it again and again as a resource and I will refer my patients to read this excellent book."

-Kathy Matteson BS MN FNP ND, Medical Provider

Puget Sound Christian Clinic, Seattle, Washington

"Beyond Embarrassment is for everyone who has ever had to face a daunting medical or physical challenge. It is truly inspiring, offering suggestions for managing life's hurdles. I was engaged with JoAnne's story and have no doubt others will be too.While I was prepared for the book's medical content, what really made a lasting impression is JoAnne's honest, forthcoming and will-to-succeed story. None of us wants to end up with a neurogenic bowel and bladder, as JoAnne shares, but few can overcome what could be such a life halting condition, as she has done. It is within her generous spirit to tell about her experience. Her goal is to help others avoid the show stopping situations that she had to confront. I particularly like the Knowledge Nuggets and Tip Time. Each highlights points that JoAnne feels would be of particular importance to readers. And, I agree, they are!I strongly recommend that health care professionals read this and share with their patients who would benefit from JoAnne's story. It will make for better, more understanding practitioners, and enhance their patients' will to succeed."

Always Discreet Ambassador

Beyond Embarrassment: Reclaiming Your Life with Neurogenic Bladder and Bowel is for any who suffer from incontinence due to a brain, spinal cord or nerve condition – which translates to millions of Americans – and comes from an author who was diagnosed in 2009 after years of embarrassment and discomfort.While one could call this health title an autobiography, Beyond Embarrassment is more accurately described as a health memoir with wider-ranging applications because it provides many insights to fellow sufferers who struggle with the same condition.Professional research and information from Biosleuth medical research librarian Julia Parker compliments JoAnne Lake's story and observations, providing a satisfying blend of personal account and medical insights.The neurogenic bladder condition evolved over time for Lake, and involved a host of accompanying, often puzzling, symptoms. Her book will prove a powerful answer to the questions other sufferers have about this and related conditions, and offer many tips and solutions that take the guesswork out of managing bladder problems – all this is couched in a casual, informative, almost chatty style that makes reading it a breeze.

Editor, Donavan's Literary Service
JoAnne Lake has created a practical guide for those experiencing bladder problems. Although I do not struggle with this personally I do have loved ones that do. This helps me appreciate the daily struggle my loved ones endure. Her tips are smart and helpful. I applaud JoAnne's courage of sharing her account of her very personal journey. This is a must read for those suffering with bladder issues. Knowledge is power.

After reading Beyond Embarrassment, I couldn't help but feel impressed by the honesty and candidness of the author. Sharing such personal experiences; some almost too difficult to discuss with a doctor made me feel, as the reader, a sense of empowerment. The book is filled with practical tips and would be good for anyone who faces a similar obstacle.

Finally a book that gives support and understandIng to those who have been misunderstood and abandoned.

This book is more than a medical guide to bladder problems. JoAnne has an engaging way of sharing her knowledge through honest, open, and sometimes funny stories. She has turned her experience into a giude for others to find joy within the daily necessary steps to the care for a underactive bladder.

A must read for anyone just diagnosed or already living with a neurogenic bladder for clear and certain help and tips. And a good read for anyone who have to might face a challenge in life – all of us — for an example of how such challenge can be met, including both the mental and physical perspectives, to get to a new normal.

This is an informative and courageous book. Invaluable for sufferers of neurogenic bladder and bowel. I also had an opportunity to meet the author at a conference. I found her delightful, compassionate, and intelligent, which was an added bonus having read the book. I wish her and her readers all the best.

Beyond Embarrassment is inspiring with medical insights. This book is an excellent resource for women interested in bladder health. it is so much more than an autobiography. A good and profound read. -MAA

This well researched & candidly told health memoir is an enlightened read for anyone that wants to learn how to live well with an underactive or neorogenic bladder or bowel. It's inspirational testament & sincere voice offers useful & poignant insights into the management of this misunderstood condition. From beginning to end, this book is forthright, compassionate and expertly crafted and is a must read for anyone that suffers at the hands of this challenging disorder.

This book came to me at the perfect time…..being diagnosed with Neurogenic Badder left me metally crippled. JoAnne's information and stories made me realize that there are other people in this world that suffer from the same problems. Kudo's for being a true inspiration.

I enjoyed reading about JoAnne's life and how she overcame the challenges of living with a neurogenic bladder and bowel. She passed on so much good information and especially helpful hints to make life easier living with this dysfunction. This hits home for me because my now x-husband also lives with a neurogenic bladder.

I loved what the author said about being too embarrassed as she shared with others unspeakable situations. The situations in this book spill over to so many embarrassing areas in my life. I was comforted by being reminded that others share the same emotions. The accuracy proven by the immense research made me feel I was in safe hands.

Beyond Embarrassment is an informative and practical book for those who have or don't have a neurogenic bladder. There are great tips in the book that could help you prevent such a condition to happen. The book is engaging with so many interesting personal situations that Joanne had to overcome. I knew Joanne as she was going through this experience but it wasn't until she shared it with me that I even had a clue of what was happening. Joanne is a beautiful person full of grace and strength to be able to share her condition to all of us. Many will be blessed by her unselfish act of sharing her life.

I won this book from GoodReads.com and was awed (I have a review on their site). It is educational, helpful and written so that you feel JoAnne Lake and Julia Parkerspeak from their hearts to you. Something of utmost importance that she tells of: finding a doc who listens, who has empathy, is able to talk about "intimate" body functions that some docs will gloss over or ignore. JoAnne talks about self image, isolation, grief over loss of self identity, dealing with doctor, trusting yourself , and practical care. The book has side bars with Practical Tips and also "knowledge suggests"of Knowledge nuggets. I was impressed with the Glossary (they don't assume you have a degree to understand terms/acronyms), the questions for you to reflect on, the web sites so you can continue research, and a reference section. I would like new doctors, GPs, urologists, neurologists, to read this book. I wish that they would have have extra copies in their office to lend to patients and open the door to discussion about neurogenic bladder and bowel disorders.

Have you ever faced a medical diagnosis that left you blind-sided and confused? Where can you turn for information and the very nuts and bolts of survival? JoAnne Lake has written this very book for those who suffer from neurogenic bladder and bowel. For me, as well as perhaps many, even the words are baffling let alone the steps needed to navigate this condition. JoAnne has written a well-documented, encouraging and ultimately very readable account. She takes us from confusing symptoms all the way through accurate diagnosis to a sustainable lifestyle. Ms. Lake details her complex, personal journey through an illness that affects many. She also includes a wealth of blog responses that further expand and develop the ramifications of this health crisis. Footnotes, knowledge nuggets, tip times and an exhaustive reference portion of this book enhance it's readability and scientific support. I could see this as a manual offered in doctors' offices for the newly diagnosed. There is a comprehensiveness tempered with lay language that makes it especially appropriate to the non-medically trained reader. Ultimately, Ms. Lake has written a well-researched, human account of a life-impacting diagnosis. Encouragement is the by-word of this text. She extols reclaiming one's life in understandable yet fully researched scientific prose.
TABLE OF CONTENTS
Note from Author JoAnne Lake
Foreword: Lora Plaskon, MD, MS
Part 1: My Story
Diagnosis: Neurogenic Bladder
Attitude Check: How Did This Happen to Me?
Bowel Journey: from Symptoms to Survival
Bladder Infections: Signs and Solutions
Intimacy
Conquest over Depression
A Frank and Honest Look at Devices and Aids
Living Life Well
Parenting a Child with Neurogenic Bladder
Not Broken, but Beautiful: Moving Beyond Embarrassment
Part 2: Blog Chatter
1. "Dear Biosleuth" – Questions Posed by Patients and their Families
What causes a neurogenic bladder?
What tests and procedures are commonly performed to test for urological problems?
Do cranberry products help prevent bladder infections?
What is a fistula?
Are stem cell therapies available for bladder disease?
How do I find valid, relevant medical information?
2. Letters from Readers
Laura's letter, Vaginal Delivery
Jennifer's Letter, Spinal Cyst
Lewis's Letter, Unknown
Beth's Letter, Stroke
Janine's Letter, Cushing Syndrome
3. Thoughts To Leave With You: "Biosleuth" Julia Parker
4. Questions to Consider
Appendices
Glossary of Terms & Acronyms
Additional Resources for Further Reading
References and Notes (by chapter)
Index
Acknowledgments: Author JoAnne Lake
About the Authors